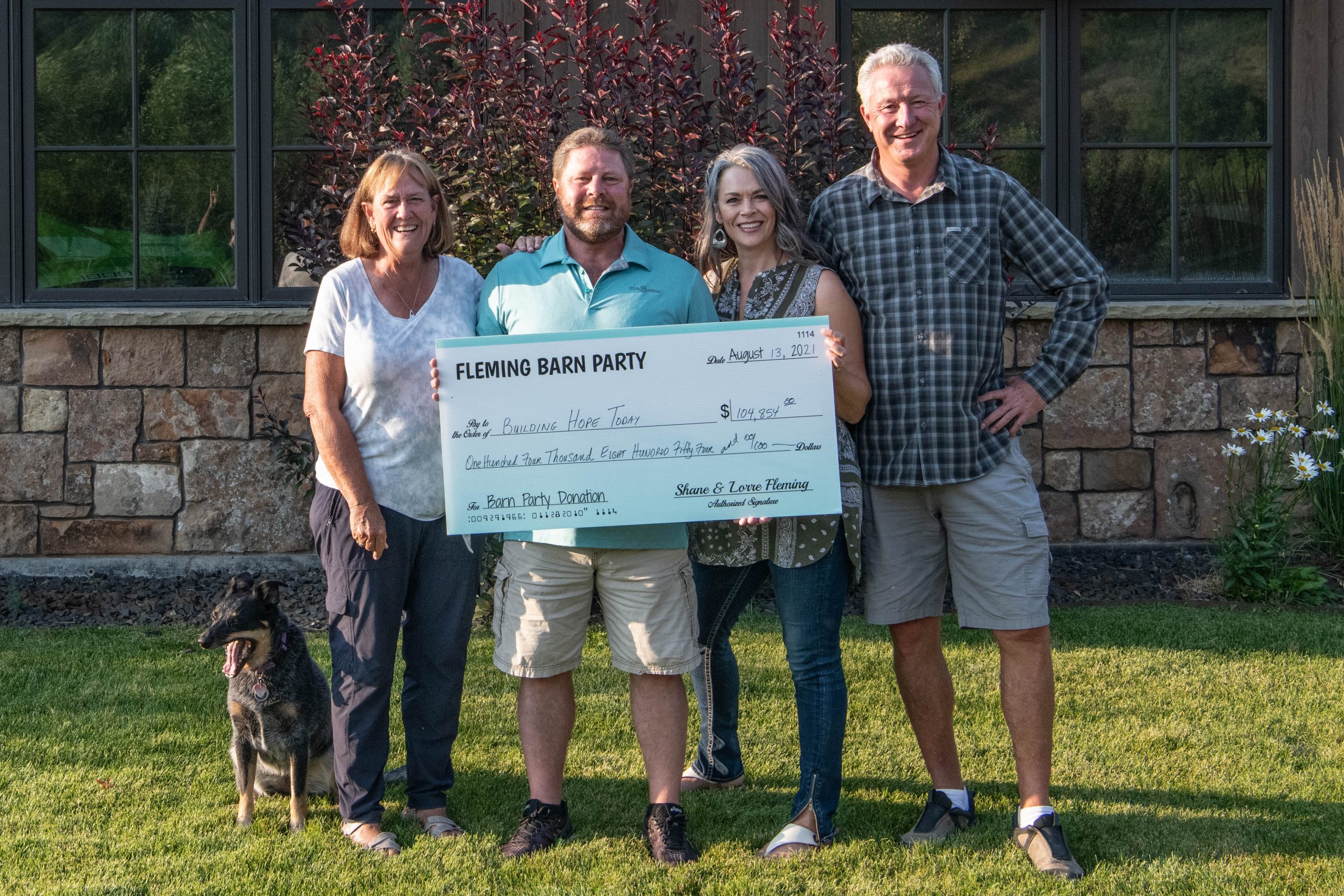 Fleming Barn Party Raises $104,854
We are so incredibly grateful for our friends and champion supporters, Shane and Lorre Fleming, their family, and entire community!
We were honored to be chosen as this year's Fleming Barn Party nonprofit of choice. And we were blown away by the resulting funds raised that night!
Shane and Lorre, your generosity and commitment to Building Hope Today is remarkable, and will make a huge impact on our mission to prevent and reduce childhood sexual abuse.
Thank. you, thank you!
Founders Donate $250,000
We are forever thankful to our Founders, Matt and Lynne Morgan!
On Thursday, February 4th, they announced the formation of a new commercial construction company in eastern Idaho; Morgan Construction—A Division of ESI.  The creation of this new company is the result of the sale of Morgan Construction and its acquisition by ESI.
The second announcement by Matt & Lynne: A transforming gift from the proceeds of the sale of the company to Building Hope Today!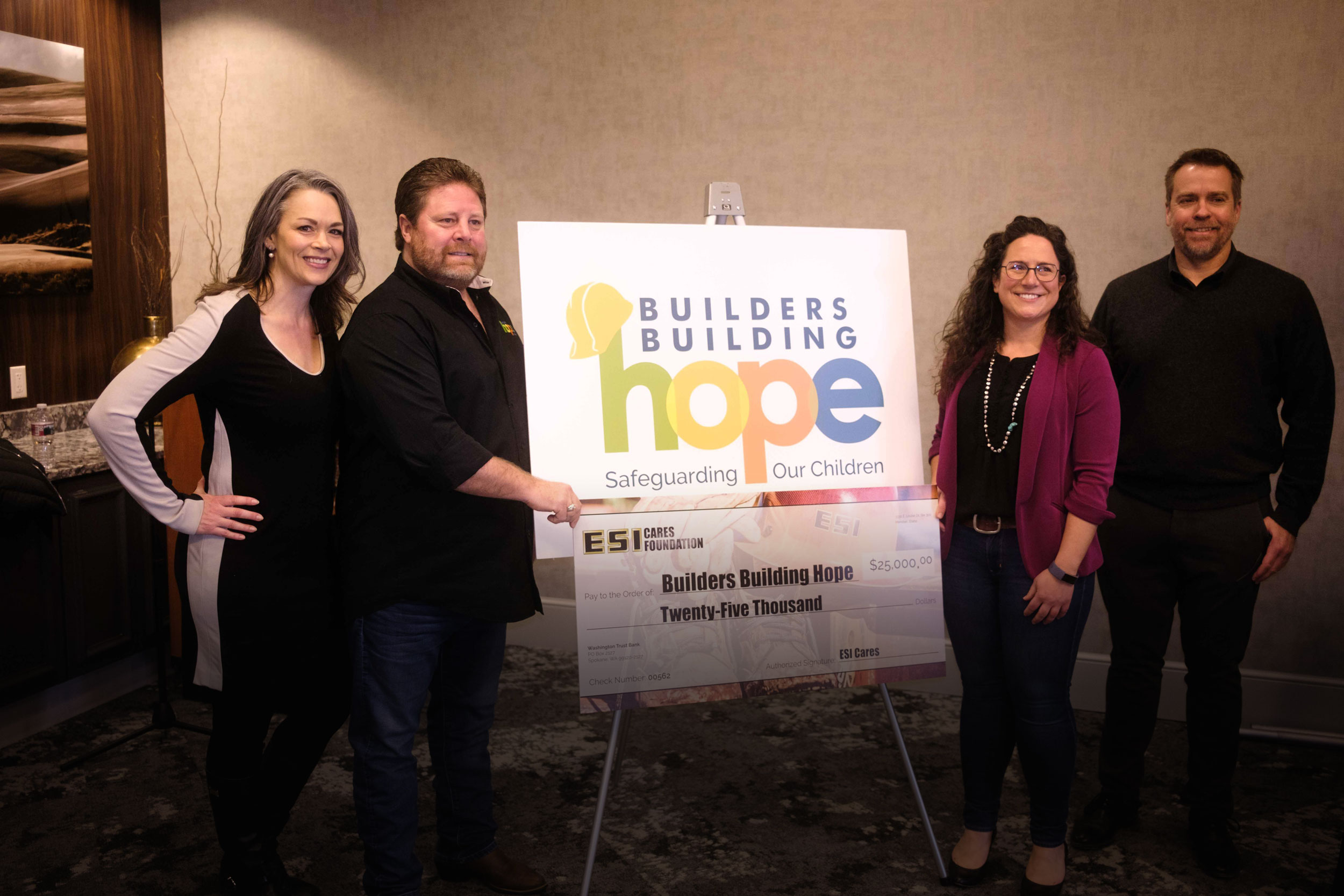 ESI Cares Donates $25,000 to BHT
We are proud to share that ESI Cares will become our first
Builders Building Hope partner!
The charitable arm of ESI Inc., presented a $25,000 check to Matt and Lynne Morgan in February 2021 to launch a new initiative within our nonprofit.  ESI Cares gift will establish Builders Building Hope, an annual partners initiative comprised of individuals and companies within the world of construction to underwrite the cause of Building Hope Today.
GET TO KNOW US
About us

See our financials

Become a trainer

Become an expert witness
CONNECT
Contact us

Request our trainers

Shop our store
GET INVOLVED
Fundraise

Brand partnerships

Legacy giving

Students and teachers
DONATE
Join the shield

Give to a campaign

Give in someone's honor

Sponsor a training